---
Was busy setting up some items learnt from the all ever knowing Lifehacker, one was the Bluetooth Proximity for Ubuntu and that worked like a charmed. So being the arse that he is, Serge was looking for something of the same type for his Louisa-VII and he found some and yet those did not work.
Read more
---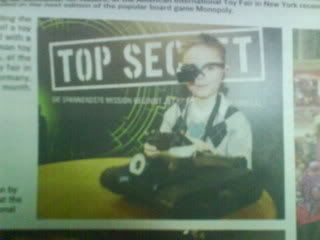 You know, this is going to be so funny when Märklin (or Maerklin) starts to produce this toy tank in mass quantities. What is this tank ? Well it is a remote control tank by German toy maker Maerklin, the additional feature to this tank is a camera that is attached to it as well as a headset with a small tv to see what the camera is looking at.
Read more
---
---
(CNN) — A powerful earthquake (7.3 Richter scale) hit off the coast of Indonesia's Sumatra island Monday (25th February 2008) afternoon, the U.S. Geological Survey's Web site reported. … The Pacific Tsunami Warning Center issued a local tsunami watch, but none has been reported.
Read more
---
---